Call for Applications: SICE Summer 2023 Programs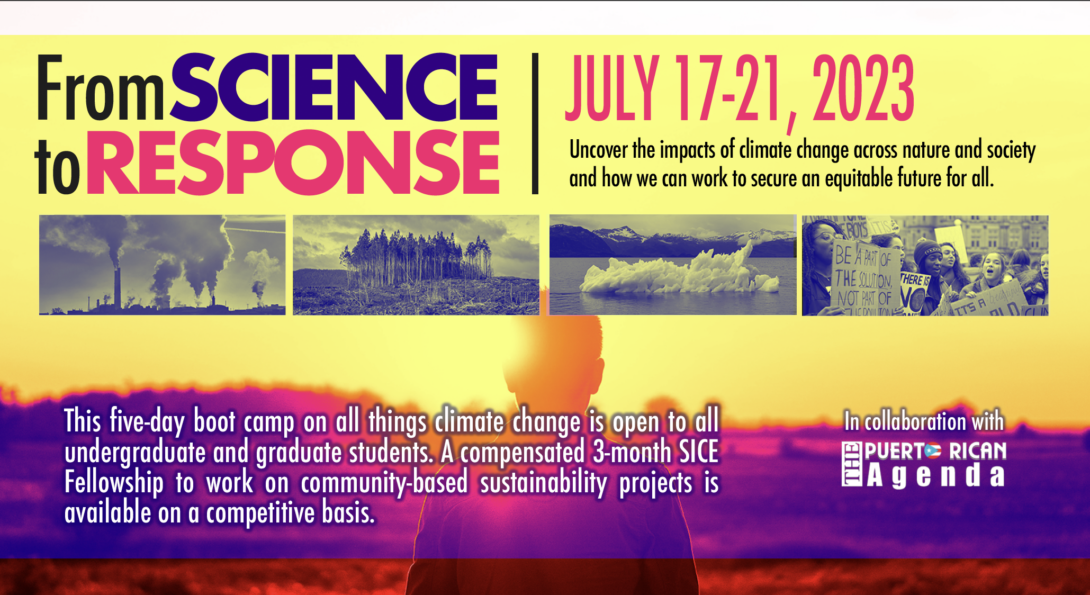 The Summer Institute on Climate and the Environment (SICE) is now accepting applications for two summer programs. As an interdisciplinary initiative, SICE seeks to integrate the topics of sustainability and energy into the most pressing issue of our time: climate change.
The SICE Fellows Program is a three month (May-July, 2023)  paid opportunity for select advanced students to carry out applied work, culminating in a community project and published paper. This program is limited to 6-8 participants and applications are due April 15, 2023.
The SICE Scholars Program takes place July 17-21, 2023 and is open to all who've completed one year at college; however, undergrads are particularly encouraged to participate. This program is free and applications are due by June 1, 2023.
Learn more about each program's eligibility and application requirements at https://climatechangestudies.uic.edu/sice
Modified on March 01, 2023